New Members Welcome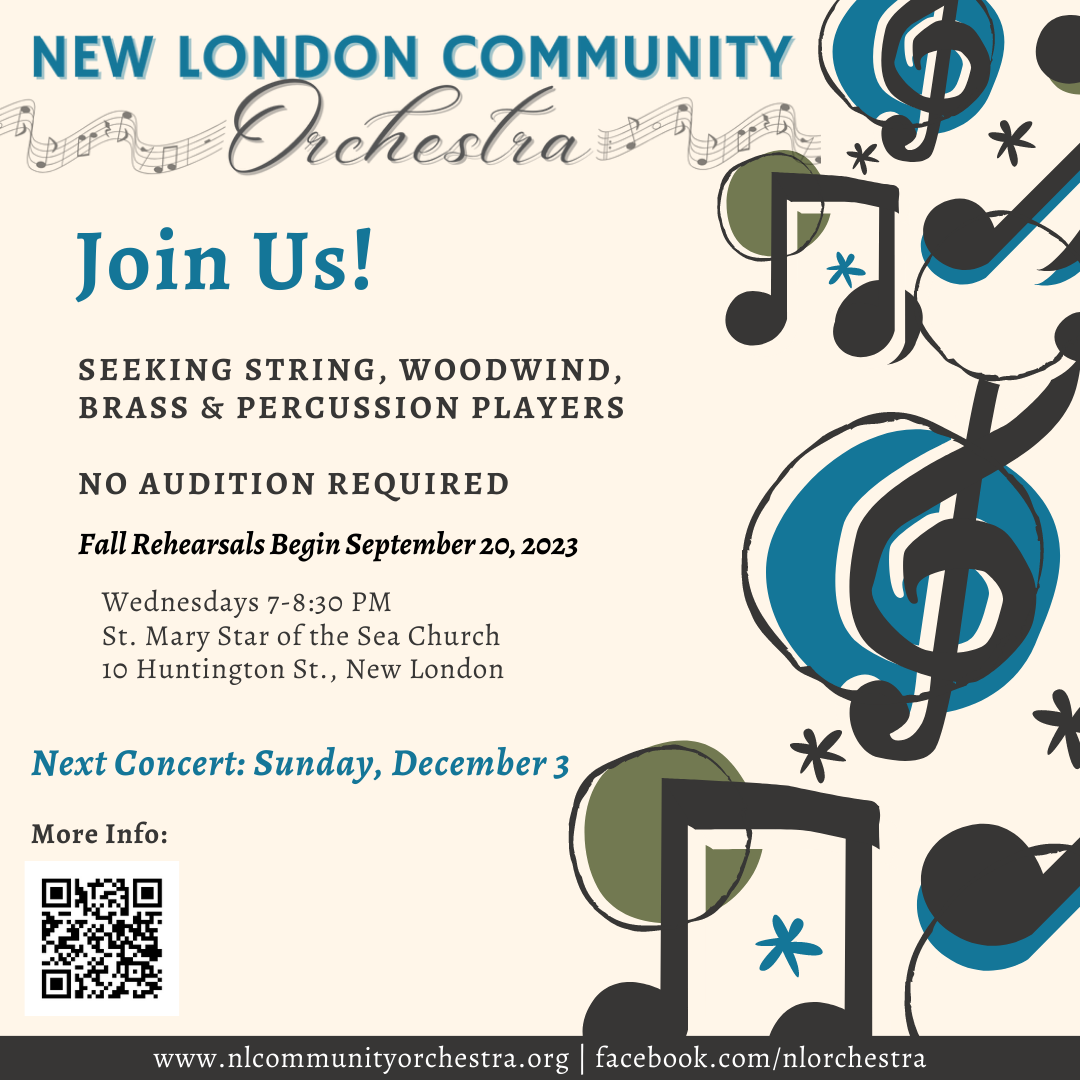 Do you play a string, woodwind, brass, or percussion instrument?
Have you been looking for an orchestra to join?
The New London Community Orchestra is always open to new players. We welcome members of all ages, experience levels, and backgrounds.
We rehearse on Wednesday evenings from 7–8:30 p.m. at St. Mary Star of the Sea Church, 10 Huntington St., New London. Fall 2023 rehearsals are underway now. Join us at a rehearsal and see if the New London Community Orchestra is right for you.
Visit the Member Info page for more information.
Recent Highlights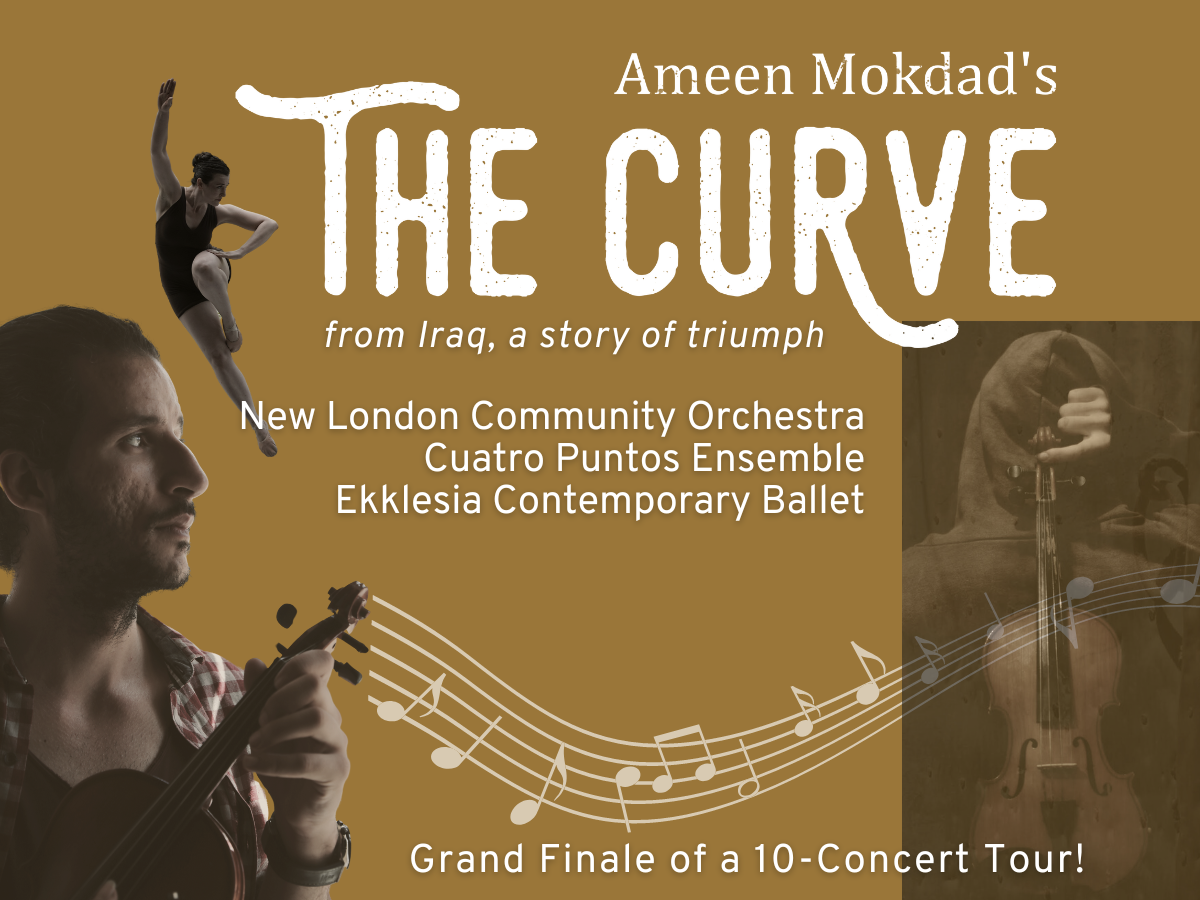 Iraqi composer and multi-instrumentalist Ameen Mokdad was trapped in hiding under the brutality of ISIS for two years in Mosul, Iraq. During that time he survived and told his story by writing an extraordinary repertoire of music…in secret.
On June 15, the NLCO, in partnership with Ekklesia Contemporary Ballet and Cuatro Puntos Ensemble, presented a music-and-dance performance of Ameen Mokdad's The Curve, a collection of 19 original pieces composed during Mokdad's years in hiding from the Islamic State.
Watch video highlights from the concert here.